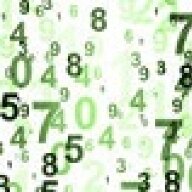 Joined

Jun 25, 2011
Messages

222
I had been planning to wait to start asking about this, but then I saw Lula and Gypsy's thread over in the hangout and figured that I should go ahead and start asking. I know that my girlfriend wants me to surprise her with the ring, and I am 90% sure she would not be happy with a temporary setting. We looked at a bunch of settings on overstock.com (they just had a bunch of different designs, so it worked pretty well for getting an idea of what she liked, but they weren't quality settings), and she was happy with the different rings I picked out. Also, she has said that she will love whatever ring I do pick out because I picked it out (is this the truth or is this what everyone says?).
I already have the diamond picked out (it's a princess cut). The majority of the rings she liked were either halos, split shanks, or solitaires. As an example, she was looking through a magazine the other day and commented that she liked this ring (not in a "the ring" kind of way, just a one of many kind of way):
http://www.tacori.com/Engagement-Rings/Collections/Simply+Tacori#/2565RD9
Anyway, I pretty much decided I would go with a split shank style (this is my favorite of the three, do I need to rethink this?) and I kind of settled with a variation on this setting (not truly a split shank, but still a very(?) similar effect):
http://www.jfosterjewelers.com/Cate...&item_id=42&ITotal=18&pcId=12&catId= &iType=J
,
except I want to do it with two rows of micropave on each rope to make the band thinner. So let me have it. Is this too much? Do I need to go simpler? What about one row of micropave each? Scrap the plan and pick a different setting? Any other thoughts or opinions?