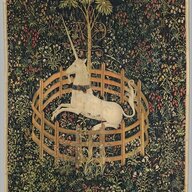 Joined

Sep 13, 2019
Messages

1,854
I think it is beautiful. BUT....

It seems like you have already answered your own question. If it isn't blowing you away now, I am not sure if it will change your heart over time.

You seem to not love it and are looking for reassurance. It isn't a good deal if you aren't getting what you want. In fact, it is an objectively large sum of money for something that isn't a dream-status piece IMO.

**EDIT - If you want clean, rich red and sparkly - I wonder if you might be happier with a spinel. With your budget you could get something out of this world with richness of color, but more sparkle.

A gem dealer described ruby qualities as being "thicker" and spinel being more "watery" - these are strange ways to describe differences in materials...but I actually found it helpful. Spinel has a much higher refractive index, and is therefore has much more sparkle/fire like diamonds! And just because silky rubies are coveted, doesn't mean you have to love them. Your gem will glow much more than it will sparkle.
Last edited: