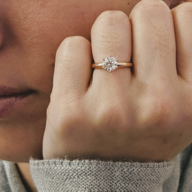 Joined

Jul 27, 2018
Messages

615
Pictures of what I'm hoping to find: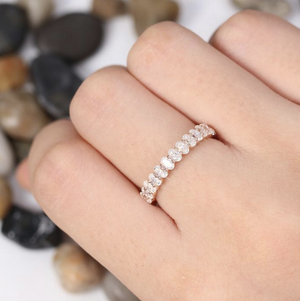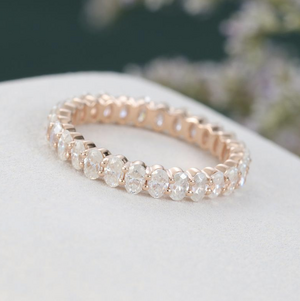 My only requirement is that I can wear it 24/7 in the shower etc, so I'm not really looking at gold plated jewelry or CZ.
I'm not opposed to plated or CZ in concept, just not sure if they would last.
I've looked around for moissanite eternity rings and they all seem to be $300 and up. I even emailed tianyu for a quote and they said $350 for moissanite, $450 for lab diamonds, both using 14k solid rose gold.
Honestly I just want a fun ring and wasn't planning on spending quite that much, but if that's what it is then I'll do it. Wanted to check here first to see if there's another option. Do they make amora gems in small sizes? Small ovals? Where would I go to source that?
I'm wondering if the bulk of the price is gold, and I've actually recently gotten into gold filled jewelry which is much more durable than plated, but a fraction of the price of solid gold. I just can't find many jewelers working with gold filled, and haven't found anything with stones like what I'm looking for. I emailed back tianyu asking if they work with gold filled but haven't heard back yet.
Any other ideas?