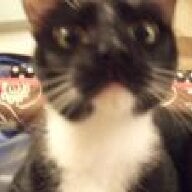 Joined

Jun 3, 2011
Messages

210
I starting the process of hungting for an upgrade for my 20th anniversary. I recently had my original ER set into a very modern right hand ring. Now I have turned 180 degrees and fell in love with all of the OMC, antique cushions, and AVC's on this site. I am not sure if I want just an ER with a killer setting or a solitare ER with a beautiful band, but my budget for everything is up to 11 or 12K at most. I have scoured the antique shops, pawn shops and estate jewelry stores in my area. One of the jewelers called me yesterday and told me he had a 1.5 ct. wt. OMC for me to look at today. I am a total novice at evaulating OMC's or any stone for that matter. Here is what I know so far

OMC
1.56 ct. wt
VS1
L-N color range
not certified
asking price about 6K

Now I know since it is not certified that it could be lower than a VS1 in clarity and warmer than a L-N color range - should I be worried that the stone is not certified?

Beside the obvious "eye appeal" to me, what else should I be looking at to evaluate this stone?

What about price range?

Are there any OMC "guidelines"?

I know I just started my hunt, and I want to look at this ring specifically to see if I like the chunky cushions in the warmer range, so I figure it can't hurt to look. Then it may give me an idea of how warm I can go.

I would appreciate any guidance I am given. Thanks.