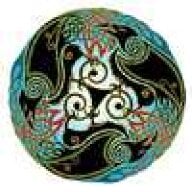 Joined

Dec 20, 2001
Messages

161
Ok, all you experts
Say you have a natural fancy yellow diamond and a similar diamond in characteristics except that it is, oh, say G color.
Which holds more value now, and which (do you predict) will hold more value in 10 years?
My reason for asking... I purchased an OOPs graded diamond about five years ago off the diamond database so often used by vendors. It was supposed to be a .63 pear, VS2, color P, but since it wasn''t an "in house" diamond, it was really anyone''s guess what it really was. Price: $450. When it came in, it turned out to be a light fancy yellow diamond I had the little feller certified and laser inscribed ((thanks , Old Miner!) and have been enjoying it ever since.
Is there a point where fancy yellow diamond holders should consider unloading? Will the colored diamond hype die down and decrease their value? Or, are these fancy colors here to stay and will the price remain stable due to popularity and rarity?
I''m gonna get some coffee now and wait for responses (slurp.)