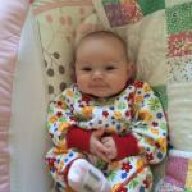 Joined

Jun 23, 2011
Messages

1,442
So we sent the "pink" tourm ring back to LOGR. The ebay website says Toronto or New York, but the address they gave us was in Boston. We shipped it insured for the full value, but didn't get additional tracking (MIL sent it for us, and I forgot to ask her to add that on). Fast forward to now. It's been well over a week since it was returned, from NY to Boston. We called, he said he hasn't received it.
So I'm worried, and suspicious even though I know I'm jumping the gun a bit. I don't think the USPS would lose an item that's insured for $250.00 and I'm seriously not wanting to deal with their 21 day investigation, while worrying that they're going to come back with "we delivered it, it was signed for, have a nice day".
Any suggestions? Does this sound like something I should be concerned about or does it seem legitimate? Argh!