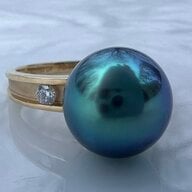 Joined

Jan 14, 2004
Messages

1,432
I just found out that LOGR is no longer a valid seller on eBay! I have a ring that I paid for but still in the making. Found out when I browsed my eBay account. eBay didn't send me any notification about this situation.



So I just called eBay and was told that LOGR violated some policy was deregistered by eBay. He can be reinstated if he meets all the requirements by eBay.
eBay told me that I should file a case for my ring to get the money back. Shall I give LOGR a few days to see if he will return? I sure hope so, where else can we get those inexpensive settings?