Hi All!
I've been happily married for a decade and it's time to upgrade the ring. When I bought the stone and had it set a while ago, Cushion cut was the thing so that's what we did. Today, the wife is excited about an oval cut.
The current stone is a GIA 1.55c F SI1. I have the full fancy GIA file with the Laser Inscription Registry and receipts and an appraisal for $20K. It's quite nice, and the jeweler that sold it to me is willing to offer me a credit for it towards the upgrade. The credit is around $7K for the whole ring and stone. The setting is damages from normal wear, but I can easily get it warranty repaired.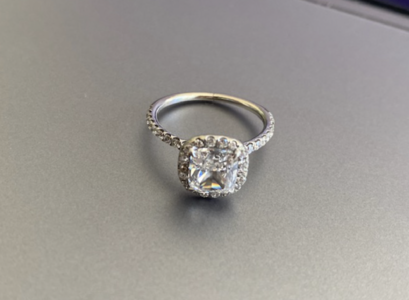 I trust the guy, and love him like a brother, but just wanted to get your ever vast experienced opinions.
The rind we'd like to trade up in would be a 2.5c+ F minimum color, and SI1 or SI2 would be fine. I've always known I can get a lesser color or clarity quality and up the size while keeping the price the same. I really would prefer to stay in the F+ space, and take a slightly smaller size. Am I crazy?
What are my options? What is this ring worth anyway? I know how much I paid for the ring/setting, and its a little more than the credit, but the ease of it maybe worth it?
What is a good place to shop for stones that I can have set after the fact? The prices are all over the place it seems, and quite a bit more than I was expecting, but all doable for the right stone.
Thank you in advance for your help, I appreciate it immensely!