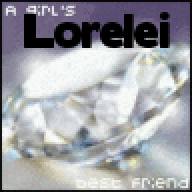 Joined

Apr 30, 2005
Messages

42,064
[QUOTE="TreeScientist, post: 4326014, member: 97794"
I think this thread, just like the color thread, is an excellent demonstration that everyone's preferences are different.
@Miki Moto
found that she loved the look of her Tiffany diamond even though it doesn't fall into the range that we typically associate with being optimal. While SuperIdeals, on an objective, performance-based level, are undoubtedly excellent, you cannot discount the subjective nature of diamond preferences. Same goes for color. Some people love D color diamonds, while others think they look too cold and prefer warmer diamonds.
Different strokes for different folks.
This too bears repeating I think.
Not everyone wants a superideal with perfect '' everything'', some folks just want a pretty stone that performs reasonably well, they're not bothered if the stone isn't the best on paper or even the best performer, they have other priorities. It's good to educate so people know what their options are but in the end, the super louper duper ideal isn't for everyone. There is room for all here.