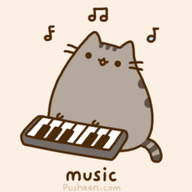 Joined

Oct 23, 2020
Messages

42
Thanks
@Daisys and Diamonds
for encouraging me to seek more advice (and fun chats) on a new thread!
So here are the pieces I'm a bit uncertain about parting with. My reasons for selling are mostly to reduce the mental load of worrying how to insure them, and to add some funds as we pay off our mortgage and slowly save up to replace some very old carpets. All of these white gold pieces (apart from the Tasaki silver square pearl pendant) were gifted to me by my mother, but I've not worn them in years, some over a decade ago, as I'm mostly wearing yellow gold now. I'm also reflecting back on some of the PS threads that discussed how people's taste have changed over the years, and I'm wondering if I can somehow anticipate that I'll wish I had these pieces 5, 10, or 20 years from now. I know it's silly and impossible to try to predict in advance

but I had fun reading through everyone's experiences. I've also thought out loud to my DH about passing them down to our (presently non-existent) children, and his reply was: "(1)
well, give me a daughter first, and (2) they're going to have their own tastes, so might as well sell and then buy what they actually want when the time comes." Ok, fair enough, I can agree with both points.
Eager to hear all of your nuggets of wisdom!