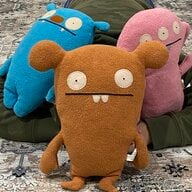 Joined

Oct 24, 2012
Messages

12,589
Hi Everyone,
I'm always curious about PSer's personal jewelry history, how they have developed their bling style from when they first started wearing/collecting/loving jewelry, to where they are now. I'm thinking about everything, from e-rings, to earrings, bracelets, pendants, RHRs, etc. I think each person's bling story is very interesting and constantly evolving, stemming from their personal experiences and stage of life. What is your style now and how did you find it?
I'll start and try to keep mine short, cause I want to read everyone else's. I stumbled onto PS about four years ago after trying to find out more about aquamarines. I got sucked into the blingy hole of PS, and haven't really emerged since.
Before four years ago, I only wore a plain thick platinum wedding band, and absolutely nothing else, except for an emerald and diamond bracelet my mom gave me, which I could not remove because the clasp got stuck. (I had that on for about two years, and finally a random jeweler was able to get it off.) My 1.11 carat e-ring pretty much sat in the safe deposit box for 15 years. Then I upgraded myself to a 2.59 e-ring. (I was going through mid-life early.) And everything went up (or down if you ask my DH) hill from there. I've found that the pieces I gravitate toward are MRBs, in practically everything, because I am very conservative and a totally risk averse (chicken). The idea of other cuts always attracts me, but when I get down to busting out the credit card, I tend to fork out only for MRB pieces. (Breaking that rule, but more on that later.) And I discovered that I am really NOT a collector. I am a WEARER, which means that if something is sitting in the jewelry box, it bugs the sh*t out of me. I want to get my money's worth and wear almost everything I own, as often as I can. And if I don't, I want to know that I can at least wear it for years at a time, and take it in and out of rotation. I seldom ever change out my jewelry. And when I get something, at the back of my mind, I tend to choose things that I can do something else with if it turns out not to be a piece I want to wear all the time. Ok, sorry, that wasn't short. Thanks for reading if you got this far. Now I hope to hear from you guys, all my dear PS friends/enablers.