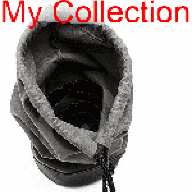 Joined

Jul 18, 2011
Messages

35
I'm narrowing my search for an engagement ring featuring a halo-set yellow diamond. I have contacted a couple of the vendors who are active and/or advertise here, and I have nothing but good things to say about them. But they'll probably have to stay out of this particular discussion, because I want to talk about the competition. In the end, I want what we all want—the lowest price possible on a GIA stone from a reputable dealer. Great customer service goes a long way when you're designing a setting, to be sure. Personal attention, patience, advice, and downright quality of work are important during that process. But I feel like the loose stone side of the equation is all business.
We're dealing in a quantifiable commodity for the most part. Give me a pile of GIA reports (shape, size, color intensity, clarity, polish/symmetry, fluorescence) from multiple FCD retailers, and I (a complete novice) can pick out a few that should presumably perform well relative to one another. I won't win every time, but I think I'll do all right. Disregard my amateur arrogance for a moment and bear with me. If those GIA reports come with great photos, it makes the comparisons easier. Add in prices, and we start to get a fairly clear picture. I would rank by value those within my subjective and objective criteria range, order the top two or three to inspect in person, and make a decision. I'm an analytical kind of guy. This is the method of selection that makes sense to me.
If only it were that easy. In addition to the dealers who market their wares most effectively (honest photos & video, personal descriptions, excellent website design), there are those that don't. They're selling the same product (i.e., a diamond with a full GIA report), but their prices seem markedly low. My questions to you are:
-Have you dealt with these "discount" vendors?
-Do you "get what you pay for," or do you get the same thing as elsewhere but for a lower price?
-Does the discount justify the "inconvenience" factor of manually searching, calling, emailing, buying, returning, etc?
Certainly the last one is subjective. I want a good diamond for the best price, and I'm willing to spend a little extra time finding it. After all, the more I save, the more I can spend on other colored gemstones, now that I'm feeling that itch!
Ok ok. As those who have followed my other threads have doubtless realized, I ramble. I apologize. Here's what it comes down to. I've found some really nice 1.0-1.2ct GIA graded Y-Z and Fancy Light Yellow stones in the range of $3800-$4200 per carat. These are seemingly good stones with pretty nice reports and photos. I trust that I am going to like what I get from these dealers.
But then there are vendors like thediamond.com and icestore.com.
Icestore.com is a sponsor here at PS, but I don't see a lot of recent discussion regarding FCD experiences with them. My main problem with them as that they have no photos nor viewable reports (so I don't know if GIA did their clarity & cut grades). And they seem to want to charge for FedEx shipping on smaller orders. But their Light Yellow cushions seem to average around $3400-3600 per carat (or less), putting even a Fancy Yellow nearly within reach of my budget. I mean, sight unseen, this one can't be that bad:
http://icestore.com/search/yellow_diamond_detail.asp?ID=28
That's one of their more expensive FLYs in my range, and it's near $3400/ct (full listed price)
I also haven't found much in the way of recent reviews on thediamond.com. They have the typical free shipping and easy returns. My gripe with them is the lack of search filters. And they must have really mastered the use of light in their photos, because every stone looks great (which borders on unrealistic sometimes). I mean, look at these:
http://www.thediamond.com/cgi-local/SoftCart.exe/cgi-local/smpagegen.exe?EU+scstore+abcd12346789+-p+-c+scstore.cfg+fansur-183#..
.
http://www.thediamond.com/cgi-local/SoftCart.exe/cgi-local/smpagegen.exe?EU+scstore+abcd12346789+-p+-c+scstore.cfg+fansur-12#..
.
Those are good looking Fancy Yellows for darn near the price of a Y-Z from other fair-priced online retailers. This one is a little more, but it sure makes me consider upping my budget (though I think the photo is generously dark):
http://www.thediamond.com/cgi-local/SoftCart.exe/cgi-local/smpagegen.exe?EU+scstore+abcd12346789+-p+-c+scstore.cfg+fanmsh-9#..
.
So what do we think? Anyone have recent experience with these guys? Any reason not to give it a try? Am I just missing something that clearly should make me stick to the "friends of pricescope" for my diamond? Teach me, o yellow diamond connoisseurs.