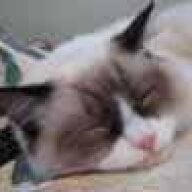 Joined

May 9, 2004
Messages

5,609
I am having a crisis! I need a new flat iron. I use it every day, and my current one (a Chi) is gasping for its least breaths.
Before the Chi, I had two Paul Mitchell ones... LOVED them, but neither one lasted much beyond a year.
Before that I had several drugstore ones... eh, none really worked too well for me. And oh, in there somewhere was an OZON, it came defective so I returned it and never tried that brand again.
I NEED it to go up to 450 degrees. I''d like an easy to use warranty in case I needed it, at least a year - more would be gravy. Other than that, no critical criteria. I''d love one with an automatic 30-minute (or so) shut-off. I guess ceramic plates are "the best", no? Or titanium? And all that negative ion stuff, not sure about that... do I need it?
I don''t mind PAYING for this flat iron, if I am getting a quality product that will do the job. I''ve been researching them, and I dunno... so many brands, and all claiming to be THE BEST.
One place I never tried was Sally Beauty... they have some that go to 450 degrees and are under $40. Are theirs better than the drugstore brands? Or not really?
PLEASE ADVISE! I know my fellow PS''ers can get me through this CRISIS!!!



THANK YOU!
Lynn