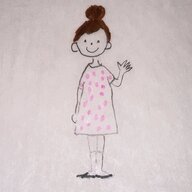 Joined

Feb 2, 2016
Messages

8,184
I had to double check that this was still the venting thread. This underwear thing is hysterical, I actually shared with DH and what did he say?

"Well he was probably on his way to the laundry with his underwear in hand and spilled some coffee on the island, that he wiped with the underwear since they were getting washed anyway"

What?!!!! What is happening in this world?!