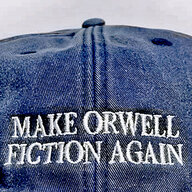 Joined

Apr 30, 2005
Messages

32,806
I'm trying to figure out how to use my new ASET scope on an asscher. (rounds are easy to position.)
I went to Garry's website and read the instructions but still have questions about tilt in an asscher.
I have questions both about using the ASET hand-held, and using it for photography.
One thing I quickly learned is that the asscher is VERY sensitive to tilt.
At one tilt I see tons of blue.
If I tilt it very slightly and I see tons of red.
Tilt it a little more and I can get tons of green.
So how do I know when I have it tilted correctly?
Do I tilt it to get max red? or max blue? or max green?
Or do I ignore the colors and tilt it to get each of the four sides of the squares to be equal in shape and or color?
Or is it standard practice to just tilt it to see the most red? - which I have read here indicates a well-cut asscher.
Is the first pic the correct way to position the light for hand-held use, with light entering the pavilion? (I realize the stone is not centered in pic.)
Should the stone be moved till it is in best focus?
When photographing ASET images should the girdle be even with the bottom edge of the ASET scope?
Or should the table be even with the bottom of the scope?
Does it matter?
I drilled a hole in plexiglass sized so the girdle is even with the bottom of the ASET scope
I've been trying to photograph the ASET image but can't for the life of me get it into focus, or even into view.
HELP!