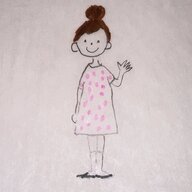 Joined

Feb 2, 2016
Messages

6,443
Some of you know the story of how I accidentally came into a lavender spinel. The short story is I bought this ring off LT as a sapphire and when I brought it to a gemologist to have it checked out it turned out not to be a sapphire at all but a natural spinel! This was actually a good thing because I had been looking for the perfect lavender spinel to no avail and yet here it was. I absolutely adore this ring. She looks sexy in all lighting going from a rather intense purple to the loveliest light periwinkle.
Essentially I bought this for the amazing 7mm precision cut spinel because the setting was a little out there for me. I reset it into this eight prong white gold Stuller setting. Here are some pictures:
First the old setting:
And the final result!