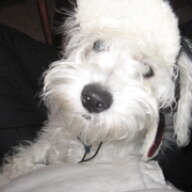 Joined

Dec 6, 2008
Messages

25
Hello,
I will be in LasVegas during the first week of march...
and was wondering if there are any good jewlers or places I can check out for engagment rings??
and also, how are the prices in that area?
My boyfriend personally thinks LasVegas will have better deals, but I''m not too sure about that since it''s a very popular place..
Any information would be helpful.. thank you!

PS: I did do a search and there was one topic but it was from back in 2003.. so I''m in need for some recent info..

Thank you for your help!
Have a great day!