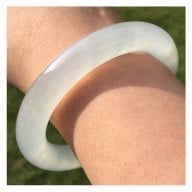 Joined

May 1, 2009
Messages

3,608
Hi, asking fellow sisters here if anyone knows where to buy MMD or moissy sides. Am looking for traps and crescents. And a few questions:

- pros/cons of MMD vs moissy sides? Has anyone tried both and which one did you prefer or would recommend more?
- where to buy from?
- anything I should look out for when buying them (cut, color, etc)

And if you can share pics I'll be most grateful.

Also, does it make sense to get the setting made in China or India along with the stones? Then I can just plonk my stone into the setting? Has anyone tried that?