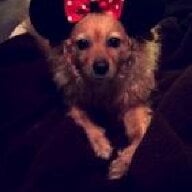 Joined

Oct 23, 2011
Messages

3,981
Laws will be changed on how police restrain arrested people. It's already happening, as I saw on the news today.
The protesting has brought about this change.

But because of the recent looting, there will be more of a police presence in the future.
Which is only going to cause more clashes between protesters and police.

The looting is mob mentality and a crime of opportunity. One guy smashes the window on a business, and the rest just stream in to take advantage of the situation.
To say that it is somehow the manifestation of 400 years of suppression is a stretch.
Unless it's a revolution. And maybe that's what we are all missing.