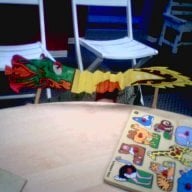 Joined

Feb 26, 2003
Messages

1,555
I remember reading that Steven Kretchmer believes that G/A stole his methods and techniques for the tension (compression, really) setting. Seems like he was very bitter about it.
Has anybody heard if they went to court or settled out of court? Maybe Kretchmer found out that his rights weren''t as exclusive as he thought or maybe it''s bogged down in the courts.
I''ve been wondering about this for quite some time and am curious if anyone has their ear to the ground on this one. Every time I read a question here about Gelin and Abaci I think about how Kretchmer wants them to stop selling his ideas (especially at such a discount

).
R/A