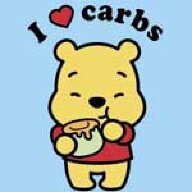 Joined

Jan 17, 2007
Messages

20
Hello All,
So my boyfriend and I have picked out the princess stone for my e-ring, but I''ve now spent close to a month just looking at settings. Because my boyfriend purchased the stone from
WF
, I am hoping to stay with them for the setting.
My problem is that I really would love to keep my setting price to about 1200, but the one I really, really love is the
WF
champaigne setting. My stone is also 2 ct, so now the setting price is 2400! I also love platinum and can''t imagine having it set in any other metal.
I also like the W prong, but after seeing the champaigne setting, I''m just completely torn, especially since I know there''s a matching band!
Please, please, please, if anyone has any ideas of opinions on my situation, I would love to hear from you. I''ve been driving myself and my boyfriend nuts for about a month now.
thanks!!
---E