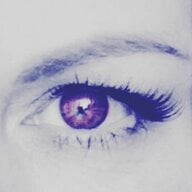 Joined

Dec 30, 2006
Messages

12,586
Was watching the Jewellery Channel here in the UK and the presenter was really annoying me. Its a drop auction channel and they will say anything to try to get people to buy their stuff.
He was trying to sell a Diamond bracelet. It was made up of about 20 .10ct RB stones. It was a G colour SI1 clarity. When he was talking about it he was saying things like ''this is totally eye flawless, I tell you that no jeweller will find a single carbon, feather or any other type of inclusion in these perfect diamonds'' and '' everyone knows that the only way you can guarantee to have maximum sparkle is to have a high colour diamond with no visible inclusions''.....
I haven''t been here long but I am sure I read that the best way to have maximum sparkle is to have a really well cut diamond? I am pretty sure I have read about PS members having J colour and SI1 diamonds which sparkle hugely!! I hope this is the case as i have just sent a really snotty email lol.....
Nothing worse than someone with a little bit of knowledge thinking they know everything so I hope I am right in thinking he was talking rubbish!!

Maisie