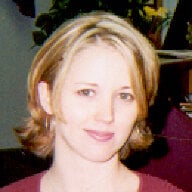 Joined

Feb 23, 2003
Messages

424
Hey everyone.

Well, as you know I was looking to trade my ring in for a loose stone of a higher carat weight. Basically now I am looking to see if what I got is a good deal or not. First let me say I worked with a wholesaler(not a retail store) who was actually the one who in a round about way sold my original diamond to the guy my ex-fiance bought it from. How ironic! I got his info through the web is how I found him.

Anyways - basically this is what I had to trade:

.80ct Round Brilliant
AGS Cert. ''000'' Ideal
VS1
I color
Faint Flor.
Depth: 61.4%
Table: 56%
Girdle: 1.2-1.9%
Culet: None


I got something that in my eyes isn''t what I REALLY wanted, but I didn''t want to spend a ton to get a stone, so this is what I got. (The clarity is what bothers me, but it doesn''t look bad - and I also don''t like GIA certs because I don''t know more about it''s CUT - any advice on that?)

GIA Cert
1.07 Round Brilliant
SI2 (but we couldn''t see any inclusions, and even he said he was surprised it was graded SI2)
H Color
Polish - Very Good
Symmetry - Very Good
Depth: 60.3%
Table: 58%
Girdle: Thin-Med Faceted
Culet: None
No Flor.

Plus he got 6 small diamonds, .21ct that was in my setting which he said weren''t worth much to him as a wholesaler.

I paid an extra $1700 for the trade.

He said if I am not satisfied with it, then I can come back.
What is all of your professional opinions??

PLEASE HELP!
THANKS!