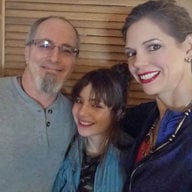 Joined

Jul 15, 2009
Messages

356
After the comment on the aquamarine I though.... How many have truly searched for fine facet rough to see what a cutter has to go through to get the stone to you the consumer???
If you did 3 searches; natural fine blue aquamarine, fine blue spinel, and fine blue sapphire facet rough; in a gem that will cut a 2 carat eye clean gem with no treatments... One that would be worthy of YOUR collection...
We can use the gauge of a 8mm round
I know... do not be too picky as I know all have different SG and will weigh different; just humor me ) and the rough will have to be at least 12mm wide and 8mm deep... Your cost to cut the gem will be 100 dollars as that is a far cry from the 4K investment in the machine and laps, not to mention time and abilities...
Just see what is out there and offered and what price they want for the rough; you all have great eyes for color and after this is done you will all have a better understanding as to what us cutters have to do to find great gems and great prices for all our friends on PS... Remember pick and choose wisely as this will be your gem when it is finished
Not really but if you bought it; it would be...
I know there are several PS Ladies that have done this as they like the cost comparison on buying their own rough and having it cut apposed to just buying the cut gem; so many on here know the procedure; and the disappointments and elation of going that route.
This is in no way meant to disrespect anyone as this is a fun and educational posed question...
Have fun
Most respectfully;
Dana