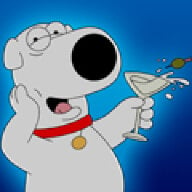 Joined

Nov 2, 2006
Messages

1,350
First off, I wanted to thank everyone for their help over the last few months.  I have learned a tremendous amount about diamonds during my short time on Pricescope.  I'd also like to thank Lesley Harris and everyone at Whiteflash for making the buying experience enjoyable.  I had a very strict set of requirements to meet, and a very short timeline, and they were able to meet and exceed them both.  Thanks again!
First off… The Proposal:
My fiancée, Lin and I had been in Hawaii on vacation for 1.5 weeks, and arrived back in Boston on the 29th.  We got off the red eye, packed our bags, and drove straight for her parents house in NJ.  That night, I spoke with her father, asking permission to marry his daughter.  I told him I planned to propose Saturday night, the 30th.  New Year's Eve was always a huge celebration at her parents house with 65 members of her family (aunts, uncles, etc) there, so the proposal had to be that night (we live in Boston, and she only sees her family 4-5 times a year). 
When Saturday came, I called upon a good friend of mine who lives in Manhattan for help.   Lin and I made plans for dinner that night, and were going to meet up with my friend and his girlfriend after dinner and crash at his place in the city late night.  I casually suggested that we stop at his place before dinner and get changed there, and relax for a bit before we go out…   She agreed, so we drove to his place on the East side, and I dropped her and her clothes off while I went to park the car.  I drove right to a garage around the corner, dumped the car, and hopped in a cab to the W hotel in Union Square, and checked into a spectacular city-view room on the top floor.  I got 2 keys made, quickly inspected the room and hopped a cab back to my friend's place.  In all it took 23 minutes from the time I dropped her off.  I grabbed a coffee, and went into my friend's apartment, apologizing for my tardiness, and complaining about the line at Starbucks.
Once we got changed, we went for sushi at Bond St (our first date back in NYC) in SOHO.  While at dinner, my friend ran over to the W hotel in Union Square (armed with the extra key) and laid rose pedals all over the room, put a bottle of Dom on ice, a CD of our favorite songs in the CD player, and moved our luggage (which we'd left at his place) into the closet .  After dinner, we casually walked towards Union Square, and I made a bogus call to  my friend and asked where he wanted to meet up for drinks, etc. I then told Lin that he wanted to meet up at Under Bar (which is the bar under the W), but that he was running a bit late.  Lin and walked into Union Square park, and sat on a bench and "waited" for my friend to show up.   That''s when I proposed…  After she said YES, the first thing she mentioned was how she didn't want to spend the night on my friend's couch.  That's when I announced that I had a room at the W.  We went up to the room, and she was greeted by an amazing floral display, bottle of bubbly, and our favorite songs on in the background.  She was flabbergasted.  She then proceeded to call everyone in her phone book, and tell the same story a dozen times over the next few hours.
BTW, when she saw the ring she was stunned, blown away, speechless, etc.  She couldn't believe how amazing it was, how much it sparkled, and how large and white it was. 
  I did good apparently (which I was told many, many times the next night at the family NYE party).
Anyhow, onto the pictures!
The setting is
Whiteflash
''s 6 prong Tiffany setting in platinum.  The band was shaved to make it thinner, to more closely match the classic Tiffany setting.
The stone is an AGS certified, 2.37 ct, E color, eye-clean SI1. 
This is the finished product picture that
Whiteflash
sent me:
I took these the night before in her parent''s basement in dim lighting (trying not to wake anyone, so they are a bit dark.  Plus I''m not so great with the digital camera).