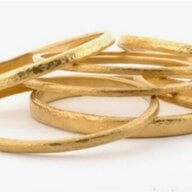 Joined

Jan 26, 2003
Messages

22,072
Jimmy Carter Sees Trump & More Overt Racism As An Opportunity For Change​
Former President Jimmy Carter, like some other people who have been quoted here on Pricescope during this election year, sees Donald Trump as having an important role in bringing latent American racism to the fore. Mr. Carter "... who has long put religion and racial reconciliation at the center of his life, is on a mission to heal a racial divide among Baptists and help the country soothe rifts that he believes are getting worse.
In an interview on Monday, Mr. Carter spoke of a resurgence of open racism, saying, 'I don't feel good, except for one thing: I think the country has been reawakened the last two or three years to the fact that we haven't resolved the race issue adequately.'
He said that Republican animosity toward President Obama had 'a heavy racial overtone' and that Donald J. Trump's surprisingly successful campaign for president had 'tapped a waiting reservoir there of inherent racism.'
Mr. Carter conducted telephone interviews to call attention to a summit meeting he plans to hold in Atlanta this fall to bring together white, black, Hispanic and Asian Baptists to work on issues of race and social inequality. Mr. Carter began the effort, called the New Baptist Covenant, in 2007, but it has taken root in only a few cities. The initiative is expanding to enlist Baptist congregations across the country to unite across racial lines."
Link...
http://www.nytimes.com/2016/05/24/us/jimmy-carter-racism-baptist-conference-unity-donald-trump.html?hp&action=click&pgtype=Homepage&clickSource=story-heading&module=first-column-region&region=top-news&WT.nav=top-news&_r=0