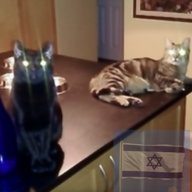 Joined

Jun 8, 2008
Messages

43,516
This is very important to do and an incredibly valuable topic for all jewelry collectors. Thank you for starting this thread
@Tonks
.
I have receipts for my big purchases and GIA certs etc. For the smaller diamond purchases not sure I have that info but everything is going to my sister and my two nieces and they are smart girls and will not do anything foolhardy. If my nieces do not want to keep (some or all of) my pieces they will get appraisals for the pieces on the pieces that are missing them. And I do plan to give much of my jewelry to them while I am still alive.
All my jewelry is in my safes with the important documents.
Not every piece has papers and for those pieces no, I do not plan on getting them appraised. If the girls don't want them they can get it appraised and decide what they want to do with my jewelry.
All my pieces over 5K do have appraisals and the bigger ticketed items do have certs.
Our will is also in our safe and copies with our estate attorneys. Everything is spelled out clearly.
Hopefully we have all bases covered as best as we can.