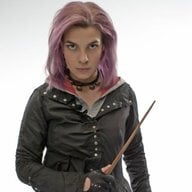 Joined

Dec 27, 2017
Messages

570
In another thread, people started talking about how to manage jewelry collections for estate planning purposes, and I thought this was such a valuable topic that it merited its own thread.
Tagging
@AllAboardTheBlingTrain
@ForteKitty
and
@FL_runner
Would love to hear how everyone plans to organize their jewelry collections so that when you pass, your family knows what do do with the pieces you have spent so much time (and money) collecting.
My mom's strategy was to simply write a list of pieces ("sapphire ring," "tennis bracelet," etc.) and then indicate which daughter was to receive the piece. My problem with this strategy is that her collection is extensive enough that it would be easy to mistake one piece for another. It also does not include any supporting documentation for any of her pieces (no invoices, no AGS/GIA certs, no info as to size/quality of stones), so that if we needed to sell something it would be extremely difficult, both as seller and for any potential buyers.
My initial thoughts for my own collection, based on something
@AllAboardTheBlingTrain
wrote, would be to photograph all my pieces for identification, but then you've also got to deal with getting all the documentation filed and in the correct place.
How are you approaching this?