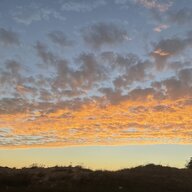 Joined

Jan 9, 2007
Messages

54
I have a very old jade pendant which belonged to my grandmother in the 1930s, and I suspect it is actually older. It is a really fine jade, apple green, with an engraved 18K bale. I love it and it means a whole lot to me. Sometime many years ago, before my mother received it around 1960, it had been broken in one spot and very expertly glued. In fact, without a loop you can''t even see any sign that there was ever a breakage.

A week ago, the unthinkable happened, and I dropped it. It broke cleanly in half. I was horrified, but immediately put the two pieces in a jewelry box. I read a little on the internet that using something called Epoxy 300 is the best stuff to repair jade, given its properties. Regular glue or superglue is not recommended.

I decided to take it to a very reputable jewelry shop in the area the next day, asking them to glue it and stressing that it is a really important piece to me despite having perhaps a low intrinsic value from having been broken. They told me to pick it up in a week, and I did so today - the lady cheerfully handed it to me - "no charge."

I looked at it carefully, and it is a mess. The glue looks like a hack. But what is really the worst is that whoever repaired it broke it again in the process - a triangular chunk which was not broken was also glued, with the edges sticking out. Shiny glue all over. I just can''t believe that a reputable jewelry shop would not tell its customer that they damaged an item in the process of repairing it. I am furious. I want to get the glue off and take it to someone to do properly, with the problem now worse that a big chunk that was previously solid is broken too. Aargh.

The owner on hearing me so upset came out and started to make excuses. He said, "jade is really a hard substance." I know - so why did they break it further? I told him I wanted to know what epoxy they used so I can get it removed and re-glued properly. He said he would take off the glue, but I refused. After all, I think it is pretty unethical what they did, and that they took no responsibility for the problem. If he had even said he was sorry that they had broken it, and neglected to tell me by accident, I might have felt better. But, I decided I just did not trust them to have it and work on it further.

So, I plan to take it to another very reputable jeweler here, and see what they suggest. My question - I am so upset by the action of the first jeweler, I want to send a letter to them or somehow convey how really wrong it is to take responsibility for an item, and then break it. Jade, after all - very hard. Or, should I just avoid ever using this vendor again for purchases and repairs?

What would you all do?