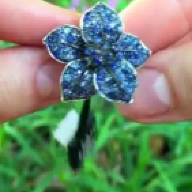 Joined

Nov 14, 2015
Messages

1,148
Hi guys!
I've just had a major crazy moment and ordered a stone from Jeff Davis site..
COMPLETELY
spur of the moment. It was however from the clearance section and so inexpensive it's embarrassing

Anyway, I paid via paypal and no p&p charge came up (I'm in the uk) is this normal??
I don't want to have a nasty shock and find out later there is a p&p charge.. (which would probably be more then the stone
)