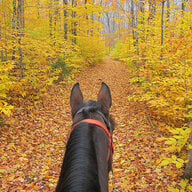 Joined

Jan 20, 2012
Messages

3,750
Hello friends,
Moving on to my next project, though we probably won't begin for a bit. I had previously bought some Luc Yen cobalt melee from Yvonne, but they were only 1.5mm. At Tucson, she found a few matched 3mm, 2.5mm, and 2mm stones, so I cleaned her out. I think that's going to be it for me now, and I'm trying to incorporate all of the sizes into this ring project. Oh Yvonne also had a matched pair of cushions for $22k, but I just couldn't justify the price at this time. I hated passing them up, but I'm just relieved they sold.

Imagine flanking the center stone with them? ugh
So here's what I have planned (it's just a mock up in Word)... the spinel is 2.72ct. for reference. These aren't the actual cobalts, just a stock image... in person they are quite "neon" and a true blue - no gray or green tones. They are well-matched for size, and super clean, but a couple do differ in tone just a bit (slightly darker). You kind of have to take what you can get with this material. Anyway, I can't decide if this will be brilliant in reality or a monstrosity. But I'm sure you guys will tell me (and all opinions are, of course, welcome)! I love big and bold, so no worries there.
Autumn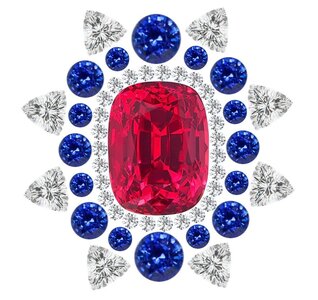 And here it is smaller (hopefully on your end), so you can get a better idea...