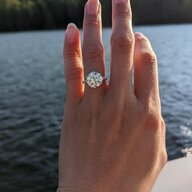 Joined

Nov 21, 2013
Messages

297
The depth of information in this thread is stunning. I greatly appreciate everyone sharing everything you've all learned in your comprehensive studies!

I see everything you're saying about the NW pearls,

@NY_Resonant

and they are gorgeous!! I'm wondering if NW might be the best color for me. I've been having a bit of difficulty finding the right color to go with my skin tone. Unfortunately, I have absolutely nowhere to even find NW pearls near me so I can't see for myself.

Also, aside from lots of PP freshwater pearls, I only have a handful of akoyas from Takahashi and Cees. Objectively, I'd say the best pair I have are fairly pink from Takahashi but they do not look good on me. They are really beautiful but they just get lost(?) because of my coloring(?). Does that even make sense?

@yssie

, any advice? I'm, evidently, quite pink. How do I even shop for the right colors?

Since pinking is so prevalent & preferred for akoyas I'm not really sure where to go from here. (Given the fact that I do not have the option to see good pearls in person without ordering them.) I know peachy or yellow-ish pearls are even worse with my skin than pinks but for different reasons.

My pearls from Cees are blue/gray and I really love those but sometimes things call for white pearls. I'm quite drawn to the silvery look of Mikimoto pearls in pictures but I love the true white of the NW shown in this thread.

Ugh, I'm sorry for this massive post & the threadjack! I'm just so impressed by the incredible insightfulness and serious studies done by everyone participating in this thread---you are all amazing!
Have you tried WSS pearls?