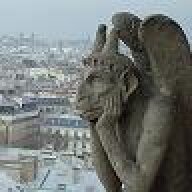 Joined

Jan 31, 2010
Messages

77
Jim just sent me pictures of the completed ring. The ring should be in my possession sometime next week. It was suppose to be in YG but Jim accidently did it in WG. (I think I have the worst luck out of anyone on here) I like it though so I'm not going to have it redone.
Jim was very apologetic about the whole situation as you can imagine. We did talk about WG in a different setting as the possible ering so I think that's where the wires got crossed. He was willing to redo the ring and I was tempted at first to take him up on his offer. But … the soon to be fiancé loved his new WG cushion in a somewhat similar setting that he just put on his website so I know she would be fine with any color really.
Without further ado, here are two pics of a JM platform style setting in WG with a 1.33ct L VS2 antique cushion.