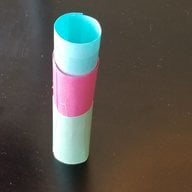 Joined

Nov 7, 2015
Messages

2,975
http://www.jamesallen.com/loose-diamonds/round-cut/0.90-carat-j-color-vs1-clarity-ideal-cut-sku-722706
This is the stone I just purchased last week for my gf. I have it now. What a beauty.
I checked all the contents, and saw the appraisal. Of course, the value was inflated as expected.
But under the information, it says "Round Brilliant Hearts and Arrows". I didn't care about the value, but having hearts and arrows documented in the appraisal made me feel good.
Today, I was just reviewing my order today, and the stone I bought is now shown as "True Hearts".
It was NOT listed "True Hearts" when I searched and bought; not even on my receipt. There was/is NO
idealscope
images that accompany True Hearts diamond. I purposely avoided "True Hearts" because they were outside my budget. I picked this stone based on dimensions, ASET, Superzoom, and Triple 0 cut grade. Pavillion angle of 40.5 concerned me a bit.. but for the money I was paying.. what the heck.. close enough...everything else looks ok.
Anyways....very strange, but feels good. I may email Jame Allen and see if this was an error.
Or do these things happen??