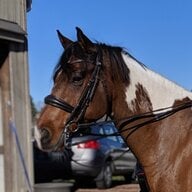 Joined

Jul 6, 2012
Messages

1,118
Has anyone used this before? I gave it a shot today and was actually really impressed.
The instant consultation opens a chat window. It connects you with a gemologist who can call you if you give a number, or chat within the window with you. They can compare up to three stones, mark up the stone image, and based on your preferences, search out other stones for you and offer their relative commentary on the spot.
While this doesn't equate to getting ASET/
Idealscope
images, or having the gemologist review in person and compare, it does allow you to discuss particular problem/question areas with a qualified person right away - I was noticing an asymmetry which I was able to point out to her and she was able to explain exactly what that would mean for the stone under different conditions.
The gemologist was able to show me a stone I hadn't considered previously that she liked better based on what I was telling her my preferences are (I wasn't looking at rounds - there is probably less value add here for a straight up round.) I also was able to get an immediate opinion on whether a stone was likely to be eye clean or not.
It's a neat tool. Has anyone else used it?