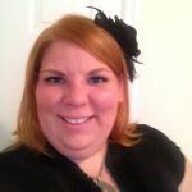 Joined

Jan 2, 2010
Messages

1,664
I had never even considered writing a review for my purchase, until an email that I received yesterday. As a whole,
James Allen
has been great to work with. The 24 hour customer service via phone or chat is awesome as well as the supplied images and information on the stones. My purchase is still in review as of now, so I don't have a stone to comment on, but in my experience customer service makes for a large portion of the purchase. Two changes that I would like to see are in the review of the stones and the loss prevention department. I have communicated these to
JA
but feel they were taken too lightly. First,
JA
would not offer me a review of an I1 stone from the side. From the top it was eye clean, however many of us have settings that show off the sides too and to see a large inclusion would be undesirable. Some I1's are eye clean from the side too if it is a clear inclusion - not wanting to start that argument. Second, I received an email asking for more information from the loss prevention department. Having worked with loss prevention via debit card at a bank, and currently auditing for a bank, I can completely appreciate their extra step. Keep in mind that there is more than one option to verify your information. THIS should NOT be an option (taken directly from the email). I voiced my concerns with
JA
on this and why it is such a concern to me but was only reassured that there are other options...
If you do not have a business email, the next best option is to send us a clear, color copy of the credit card used (front and back), along with a clear, color copy of your state (or country) issued identification. Providing us with copies of your credit card and identification is not much different from placing the order in a store, where both of those items are often required by the cashier. Please know that any information sent to us is held in the strictest confidence, never sold or shared, and destroyed once your transaction is complete.
My first thought was RED FLAG RED FLAG! This is a scam and not
JA
. It is that much different than placing an order in the store. If a person is unable to choose another option they are likely to send a clear color copy of their card via personal email, front and back, to
JA
. There is no guarantee that this person is sending on a secure network (unsecured wireless networks are all over in people's homes), a shared computer, or even that their email hasn't been hacked into. I dropped hotmail because the issue of hacking was so prevalent in my own account. The last sentence gives the impression that what they are about to do is secure, when in fact it may not be. Please think long and hard before taking this option! Or, as I suggested to
JA
, this should not even be an option.
Would I buy from them again? Yes. Overall I have been happy with the level of service that they have offered. The selection is large and the search function is so easy to use. The offer of free shipping regardless of stone price is also a selling point for me. Hopefully the stone should arrive tomorrow so I'll have something pretty to show off too