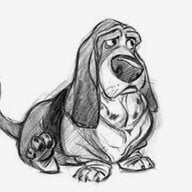 Joined

Oct 7, 2015
Messages

616
I've been holding off mentioning it..but now I really can't wait to see it and in theory it should arrive in the next couple of days

It all started with me trying on a diamond ring I loved, but couldn't afford, at an Antiques Show earlier in the year, it was a five stone ring and the centre stone was a gorgeous Asscher.
After that I couldn't get the ring and especially the Asscher out of my mind, and then searching here for Asschers to ogle I saw Acinoms fantastic Asscher Topaz ring and the other lovely suite of sister stones to hers. It got me thinking...and so for the first time ever I decided to look into getting something cut for me..and so I contacted Doug to enquire.
To cut an exciting story short, Doug was lovely and I chose a piece of Natural Blue Topaz rough that he'd dug himself and last week he cut me a stunning 9mm Asscher, which I can't wait to see in person very soon..yippee!
Eventually I want to set it with side stones, in either 18ct white gold or Platinum, but that won't be for a while and so it gives me saving and thinking time.
Just couldn't keep quiet any longer..eek!