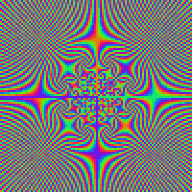 Joined

Nov 19, 2004
Messages

10,285
i finally made a decision on what to do with the very (very, very very!) generous gift from pricescope.
after round and round of trying to decide what in the heck i wanted, i ended up choosing something from bluenile.
i must say, i am extremely pleased with the service from bn. they always made sure that my questions were answered fully (even if that caused some extra time) and their shipping is unbelievably fast. and it sure was nice having fedex come to me instead of me having to make the trek to the fedex facility. that is what shipping should be like!
overall, i had a really good experience with bluenile and based on this purchase, i would not hesitate to deal with them again.
of course words cannot express how thankful i am for pricescope. i came here a few years ago looking for ...well, ask kaleigh about that!

hehe...... and i found a wealth of information about diamonds and so much more. i found a group of the friendliest and most knowledgeable people around and i have learned so much because of it. i am so honored to be a part of such an amazing group of people. thank you all for your support and friendship over the years and of course, a HUGE thank you to andrey for his generosity. i

you guys!