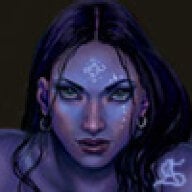 Joined

May 2, 2006
Messages

947
Hi all. I made a post about a month ago:
https://www.pricescope.com/community/threads/de-lurking-for-good.54843/
about the wonderful new relationship I was in, and how this was it.
Two nights ago, six months into our relationship, he tells me he has two children by two different women. Both lied to him about being on birth control. He has a son and a daughter - son is 9, daughter is 5. The mother of the son got pregnant to try and get him to marry her, he tried to make it work with the mother of his daughter but she broke up with him and started seeing other people. The mother of his daughter moved out to Texas and is getting married. She sends him updates on his daughter by email. The mother of his son is in and out of jail, and not in his life. The son lives with his (the son''s) grandparents, a couple hours away from where we live. He sees him once every few months.
I''ve come to accept the fact that he has two children (and have forgiven him for not telling me earlier - he hasn''t been in a relationship in five years, since the birth of his daughter), but what I can''t accept is how little he is there for his son. My bf has a terrible father. The father fought for his custody, but then basically neglected him. He''s been married and divorced five times and isn''t there for him in any conceivable way, ever. So I can see the history he''s coming from.
My bf says he doesn''t have the emotional capacity to be a good father, but if he can love me the way he does, I don''t see why he can''t do more for his son. I know he''s ashamed of his past, and his son is a part of that. His friend has seen him with his son, and says he''s a good father, WHEN HE''S THERE. But he''s there so little...
I''m going to talk to him again tonight and let him know that I''m there for him, but I can''t be in a relationship with someone who won''t be a good father to his son, in spite of everything that''s happened to him in the past. It''s no excuse. I''m also going to suggest he speak with a therapist.
I''m a wreck. I''ve barely eaten anything in the past two days. I can''t sleep.