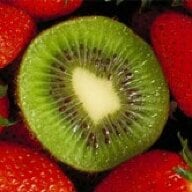 Joined

Oct 6, 2005
Messages

4,985
I saw a poorly cut stone yesterday that was completely dull and lifeless. These were the specs:
Weight: 1.011 cts
Diameter: 6.32-6.35 mm
Table: 67%
Depth: 57.7%
Crown angle: 31.8
Pavilion angle: 37.9
Girdle: Extremely Thick
Polish: Fair
Symmetry: Fair
Since this stone is very shallow, yet still faces up smaller than a well-cut 1 carat diamond, is the extra weight all in the girdle?
Seeing this stone made me so thankful to have found PS. My aunt had just received this diamond for a major wedding anniversary, and I so wished I could have helped with the purchase so that she wouldn''t have this frozen spit. What''s worse is that she grossly overpaid.