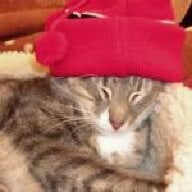 Joined

Aug 14, 2009
Messages

22,381
@rainydaze

After I shipped it I asked my insurance rep whether the items were covered by my current policy while in transit and at the jeweler and he said yes. So I agree that it does seem like paying for insurance via the carrier would be redundant. However, if it were lost during transit then I could make a claim against the carrier, not my insurance and risk my rates increasing. Certainly begs the question though of why pay for insurance coverage if you aren't going to use it for fear of your rates increasing.
This is why I use vendor-supplied labels - I don't want to file against my own policy if I can avoid it!!
If my dog eats my ring, or my earring falls out on the beach, or my bracelet slips down the insinkerator - there's no other option. But when I
do
have alternatives - yes, please and thank you!!