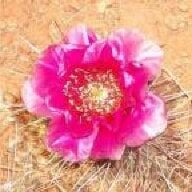 Joined

Jan 6, 2016
Messages

239
Hi PS,
Found this pariaba color tourmaline on ebay, from vendor named "sky-gems"....
http://www.ebay.com/itm/1-05-ct-NATURAL-AMAZING-NEON-BLUE-COPPER-BEARIN-PARAIBA-TOURMALINE-/272000567889?
?
What do you all think? Is this going to look good or not? My experience is pretty limited, I've just been researching here on PS and online for a couple weeks.
I was thinking from the photos, that it probably won't be as neon in real life, but maybe will have that glowy effect from the inclusions? Or are they too much?
And what do you think about the price?
Thanks!
Desertrose