Hi everyone,
With my 21st birthday coming up next Friday and the cancellation of university graduation I have decided it's time to buy myself my dream diamond bracelet. I originally intended to buy a tennis/ diamond line bracelet but was told by the B&M jewellers that it wouldn't be suitable for everyday wear? (I definitely want something I can wear everyday for years to come)
After a few weeks of looking I have found a bracelet I think could be the one. However it's second hand and online with no certification and so I'm struggling to find something similar to compare pricing. Could anyone help?
It is 18ct gold with 48 princess cut natural diamonds. Estimated at 0.1 ct each, colour E-G, clarity estimated VS1-2.
Made by Adler. Circa 1970s/80s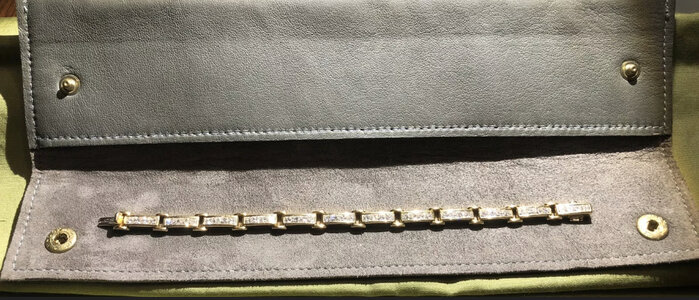 It's priced at £3000, is this fair?
It will be my first diamond purchase and I've spent a few years saving and therefore very important to me and I would appreciate any advice.
Thanks!