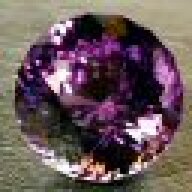 Joined

Feb 12, 2009
Messages

427
After looking online EVERYWHERE and going to local jewelers and just doing tons of research in general..

I have fallen for a ring at the mall. Good lord. It''s at Gordon''s Jewelers and without me knowing ahead of time, it is exactly what I had envisioned but didn''t know if was actually called anything or even if it was made.

So my question is.. am I bad for picking out a ring from the mall? My boyfriend asked me to find exactly what I wanted and tell him where and what is was (he''s not much for doing these things himself, he knows how picky I can be).. I just can''t find anything that comes close to how much I love this ring on the internet.

I ask only because I only hear on this site of people purchasing setting and stone seperately and having it mounted by a jeweler. Mall jewelers don''t seem to have a good "rap" or whatever. Should I be staying away from mall jewelers? I just love this ring so much..