Joined

Oct 30, 2016
Messages

23
Dear Community,
I am new and this is my first post. Thank you all in advance for your time and attention, I do appreciate it. I do apologize if I show the lack of experience.
I am shopping for an engagement ring and I found this awesome ring for $11,000.
Now, I think the price is a little bit too high but let me give you the characteristics (the report is also attached):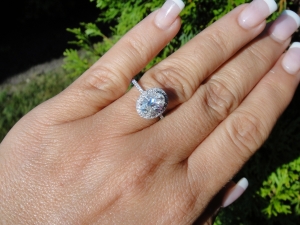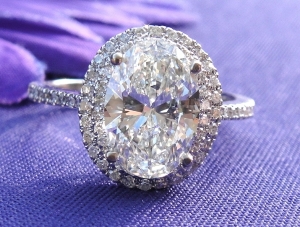 It's oval, H color, VS1 clarity. 1.5 ct size for central stone
Now things that concern me (and that's why I think the price shroud be lower):
-strong fluorescence (but the seller says since the fluorescence does not have negative effect, it should not affect the price, is the seller telling the truth?)
-depth (please refer to the report), would you consider that an ok depth for an oval? I've heard that they shouldn't be cut more than 61.5%, but again, I am extremely inexperienced and I feel bad making any statements
-the fact that it's not new, shouldn't it lower the price?
Now, I would love to hear your opinion what you think the price should be for the ring in this size, H color, VS1 clarity, oval shape, with strong fluorescence and the setting of the ring included.
Is $11 000 a deal?