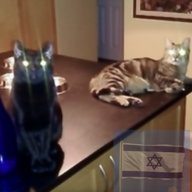 Joined

Jun 8, 2008
Messages

51,886
I know this is an online forum and not real life so to speak. However, I have made a few good friends here that have transferred to my real life and I cherish these friendships. And I truly like the PS community.


Initially I came for the bling but I stayed for a whole lot more.


My question is how do you view PS? Is it just an online community where you can obtain great info about bling and other topics or is it a place you look forward to visiting as you would look forward to visiting with friends? Is it real for you in that sense or is it just an online forum for you?