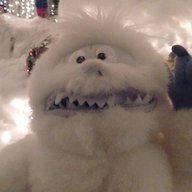 Joined

Feb 14, 2007
Messages

103
First off...great site and forum. I''ve been reading for a while but never posted. But, my time to buy is near and I just don''t know what to get. I know one is an H and one an I...but I am really just looking for a bright beautiful diamond...and they both look pretty darn good cut wise. I really appreciate any comments anyone may have.
http://www.
jamesallen
.com/diamond.asp?cid=53&item=939103
Shape: Round
Carat weight: 0.72
Cut: Hearts & Arrows Ideal
Color: H
Clarity: VS2
Certificate: GIA
Depth: 61.8%
Table: 55%
Polish: Excellent
Symmetry: Excellent
Girdle: Medium
Culet: None
Fluorescence: None
Measurements: 5.76*5.79*3.57
Crown Angle: 35.0°
Crown %: 16.00
Pavillion Angle: 40.8°
Pavillion %: 43.00
or
http://www.
goodoldgold
.com/diamond/2805/
Shape: Round
Carat Weight: 0.70ct
Color: I
Clarity: VS2
GIA Cut Grade: Excellent
est AGS Cut Grade: Ideal
AGS Light Performance: Ideal
Optical Symmetry: Superior
Polish: Excellent
Symmetry: Excellent
Fluorescence: Negligible
Girdle: 1.32%
Culet: None
Lab Report: GIA
Lab Report #: 15455679
In House: Yes
Width: 5.71mm
Length: 5.76mm
Depth: 3.54mm
Table Percentage: 54.72%
Depth Percentage: 61.77%
Crown ∠: 34.96°
Crown Depth: 15.75%
Pavilion ∠: 40.79°
Pavilion Depth: 43.05%
Upper Girdle ∠: 43.07°
Lower Girdle ∠: 41.93°