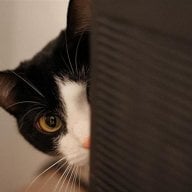 Joined

Oct 3, 2003
Messages

592
I got a pair of South Sea pearl earrings from American Pearl with platinum posts. They are supposed to replace my other South Sea pearl earrings with 18K white gold posts since my ears are allergic to the nickel in white gold.

The white gold pair's posts have a "cup" setting which protects the pearl from the tiny bit of cortisone I have to put on my ears. The American Pearl set just has the posts drilled in it. Obviously I don't want the cortisone to get on the pearls.

Is it possible to change out the platinum setting of the AP earring to a cup setting or will that damage the pearls?