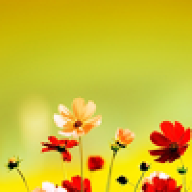 Joined

Apr 20, 2010
Messages

816
I know the tooth needs to be extracted, because a lot of the tooth has broken away. For some reason, I never had much pain with it (the dentist said that was weird). But originally, years back, I bit down on some food and the tooth chipped. At the time, I was a college student and completely broke. I mean, it was a struggle to pay my bills and buy groceries, so my priorities at the time caused me to not go to the dentist. I'm kicking myself now, because it would have been an easier and much cheaper fix then, but you live and you learn. Since then, I think it weakened. Recently, a large chunk of the tooth broke off, which is partly why I figured it was time to suck it up and go in to see the dentist. I figured it would be non-repairable because really only half of the tooth is left now.

From what I've read, I do think that an implant will be a better option than a bridge. I don't really want to put crowns on two teeth that don't need crowns. I plan to talk about it more with my dentist after it has healed though.

I do plan to bring FI's ipod with me. I'm wondering if anyone can talk about their experience with Valium and/or nitrous. I've never had either, and I know that I need to be sedated for them to even get me in the chair. So I'll be taking Valium one hour prior to the procedure and then I'll be given nitrous. I'm worried about the whole "not in control" aspect, but I also worry that I'll still know what's going on and be scared. I know it's weird to be worried about two opposite ends of the spectrum! But I think it would definitely help to hear what it's like from those of you who have done it before.