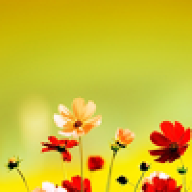 Joined

Apr 20, 2010
Messages

816
Or is that just me?

I haven't actually been to the dentist since I was maybe in high school (I'm 27 now). I know I have some issues going on with a couple of my teeth, but I haven't had dental insurance (or the extra money to go) until this past year. Plus I've been afraid to go, and I know that's dumb since it will only get worse, but I've kept putting it off.

I finally got up the courage to call and schedule an appointment today. They were able to get me in tomorrow morning. So I'm glad they could do it so quickly (I'd probably wimp out if I had too long to think about it). I'm absolutely terrified tonight though. I woke up before my alarm went off this morning and couldn't even fall back asleep because I told myself I was going to call today.

The dentist I'll be seeing does use conscious sedation for people who have high anxiety. So maybe that will help. What's making it worse is that I know I'll probably need some major work done, and the cost factor is also stressing me out a lot.

I know it probably sounds kind of ridiculous to have so much fear about the dentist of all things. But any encouragement or positive thoughts are definitely welcome. I keep whimpering about how scared I am to my FI and I think I'm about to drive him crazy.